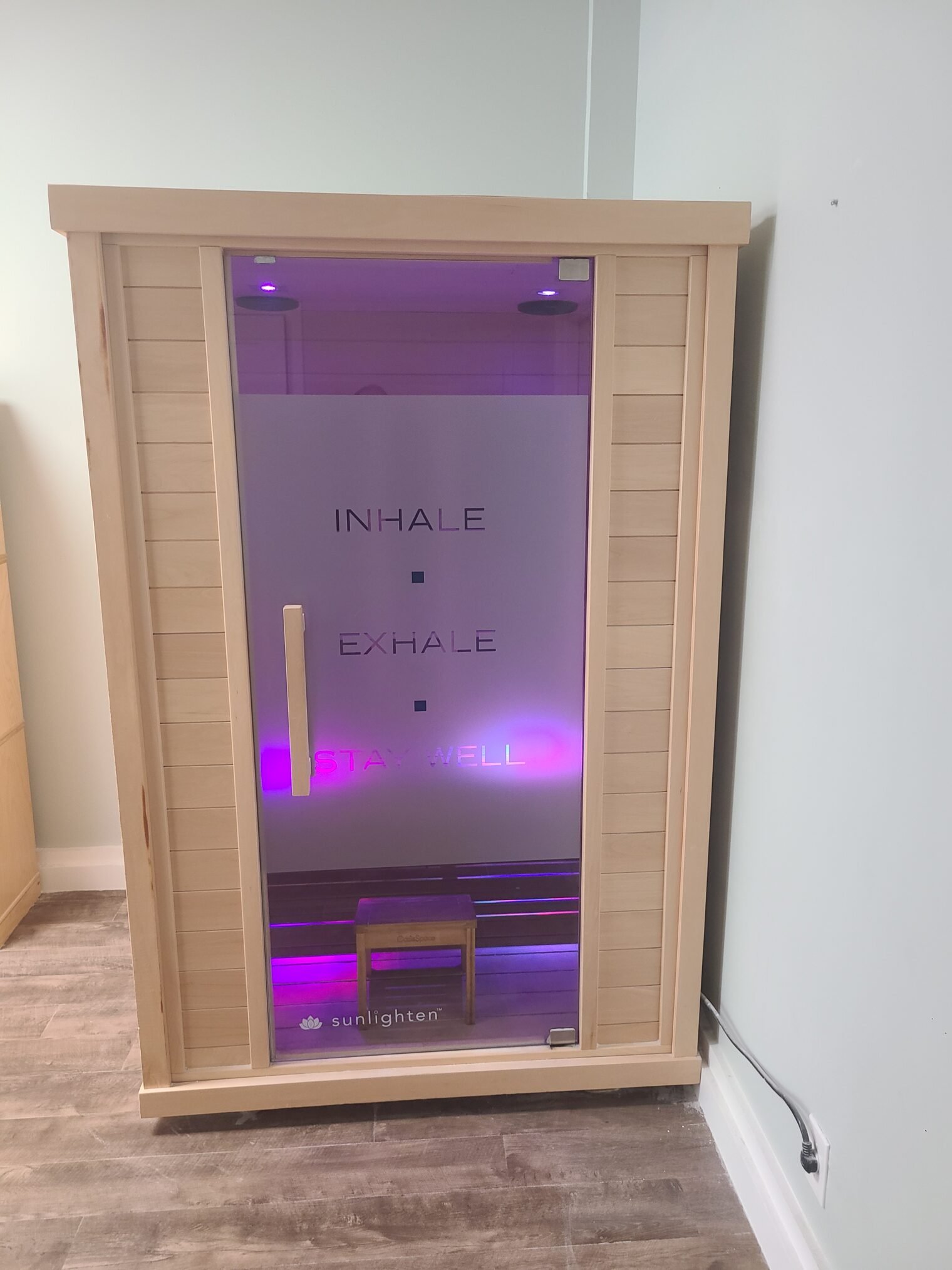 The Many Benefits of Infrared Sauna: A Wellness Experience Worth Exploring
In the hustle and bustle of modern life, finding a sanctuary for relaxation and rejuvenation is essential. Enter the infrared sauna, a wellness innovation that's gaining widespread acclaim for its numerous health benefits. At The Salt Room in Coral Springs, Florida, we've seen firsthand how infrared sauna sessions can transform the wellbeing of our clients. Let's delve into why incorporating infrared sauna into your routine is a decision your body will thank you for.
1. Deep Detoxification
Infrared saunas are renowned for their ability to facilitate deep detoxification. Unlike traditional saunas, they use infrared light to penetrate the skin, helping to eliminate toxins from the body. This process not only purifies but also rejuvenates the skin, leaving it glowing and vibrant.
2. Stress Reduction and Relaxation
In today's fast-paced world, stress reduction is vital. The gentle, soothing heat of the infrared sauna relaxes muscles, calms the mind, and provides a peaceful escape from daily stresses. It's a serene experience that promotes mental clarity and peace.
3. Improved Circulation
The heat from the infrared sauna expands blood vessels, enhancing circulation throughout the body. This improved blood flow aids in muscle recovery, reduces inflammation, and boosts overall cardiovascular health.
4. Weight Loss and Metabolism Boost
Infrared sauna sessions can aid in weight loss by increasing your heart rate and metabolic rate, similar to the effects of moderate exercise. It's an excellent supplement for those looking to enhance their weight loss journey.
5. Pain Relief
For those suffering from joint pain or muscle soreness, the infrared sauna offers a natural form of pain relief. The heat penetrates deeply into the body, alleviating discomfort and promoting faster healing.
6. Immune System Boost
Regular use of the infrared sauna can strengthen the immune system. The heat induces an artificial fever, which in turn stimulates the immune system, increasing the production of white blood cells and antibodies.
7. Improved Skin Health
The deep sweating achieved in an infrared sauna can help clear pores and improve skin elasticity, leading to clearer, softer, and healthier-looking skin.
Embrace the Infrared Sauna Experience at Our Facility
Understanding these benefits, we've tailored a range of options to make the infrared sauna experience accessible to everyone. Our $90/month membership offers daily sessions (limited to one per day), allowing you to incorporate this wellness practice into your daily routine. Moreover, our memberships are risk-free and can be canceled anytime, ensuring flexibility and convenience.
For those who prefer a more flexible approach, we offer 5 and 10 packs at $150 and $250 respectively. These packs are shareable and can be used for both our salt rooms and infrared sauna sessions, providing versatility and value.
In conclusion, the infrared sauna is more than just a wellness trend; it's a holistic approach to health that offers a multitude of benefits. Whether it's detoxification, relaxation, pain relief, or immune support, there's something in it for everyone. Embrace this opportunity to elevate your wellbeing at our Coral Springs facility, where your journey to holistic health awaits.
---
Call us at 954-597-5545 to make an appointment or ask us any questions 😊.  You can also make an Appt. on our website www.saltroomcoralsprings.com.  Enjoy 50% off your 1st session! (new clients only) type code TRYNOW at checkout. We look forward to seeing you soon!