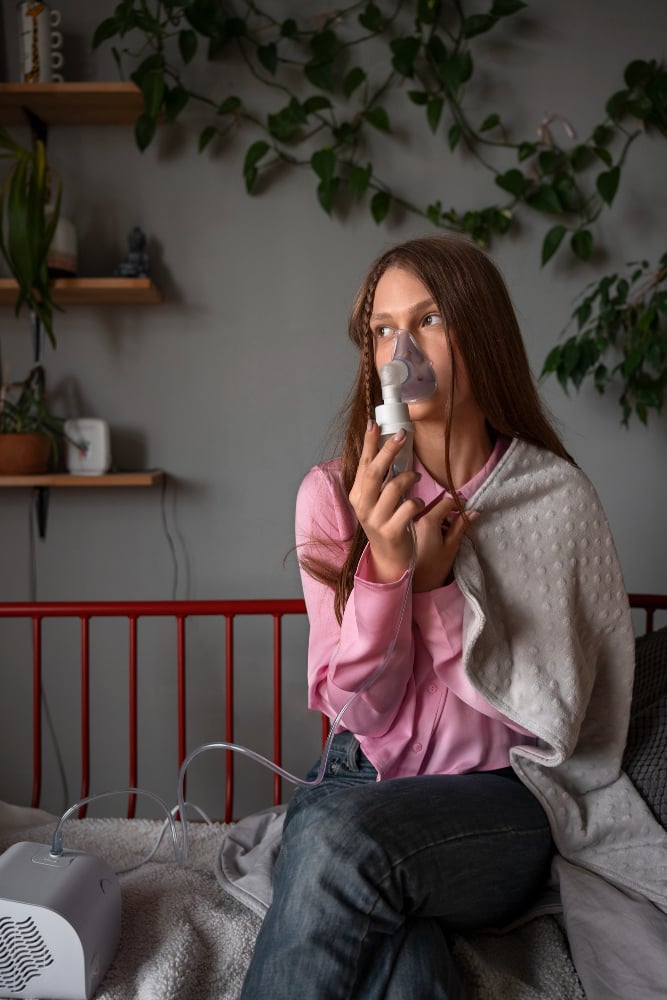 Ah, salt. It's not just for seasoning your fries anymore! For those in the know, halotherapy, or salt therapy, is a game-changer, especially for folks wrestling with asthma. And no, you don't have to go snorkeling in the Dead Sea to get the benefits; a session in a specialized salt room will do the trick.
So, how does lounging in a room that's basically a salt shaker help those with asthma? Glad you asked!
Anti-Inflammatory Powerhouse
One of the star qualities of salt is its anti-inflammatory effect. Asthma inflames your airways, making you feel like you're trying to breathe through a cocktail straw. Salt therapy helps widen those pathways, essentially turning that cocktail straw into a garden hose. Much better, right?
Mucus, Be Gone!
Salt therapy acts like a broom for your respiratory system, helping to clear out the cobwebs of mucus that often accompany asthma. It's like having a maid service for your lungs, only instead of lemon-scented cleaners, you're getting salty air.
Natural Antibacterial
In the microbial world, salt is basically the sheriff in town. Its natural antibacterial properties help eliminate harmful bacteria that can exacerbate asthma symptoms. In other words, salt kicks bacterial butt, leaving your airways cleaner than a whistle.
Stress Reduction
Stress and asthma are like that couple you wish would break up already. Stress worsens asthma, and asthma increases stress. Salt therapy comes to the rescue by promoting relaxation. You sit in a calm, soothing environment, breathing in salty goodness and letting stress melt away—like a pat of butter on a hot griddle.
Boosting Overall Lung Capacity
Over time, consistent sessions in a salt room can improve your overall lung function. Think of it as a gym for your lungs, but instead of dumbbells, you're lifting air. Goodbye, wheezing; hello, deep breaths!
Safe and Complementary
The beauty of salt therapy is that it complements existing asthma treatments. No fuss, no muss, just an additional way to help you breathe easier. Of course, consult your healthcare provider before making it a part of your asthma management regimen.
So there you have it! Salt therapy offers a holistic, natural approach to managing asthma symptoms. Your lungs will thank you, and who knows, you might even feel inspired to season your life with more self-care. So why not take life with a grain of salt—literally—and give salt therapy a shot?
Now, who's ready to salt-breathe their way to a happier, healthier life? 🧂💨
---
Call us at 954-597-5545 to make an appointment or ask us any questions 😊.  You can also make an Appt. on our website www.saltroomcoralsprings.com.  Enjoy 50% off your 1st session! (new clients only) type code TRYOUT at checkout. We look forward to seeing you soon!