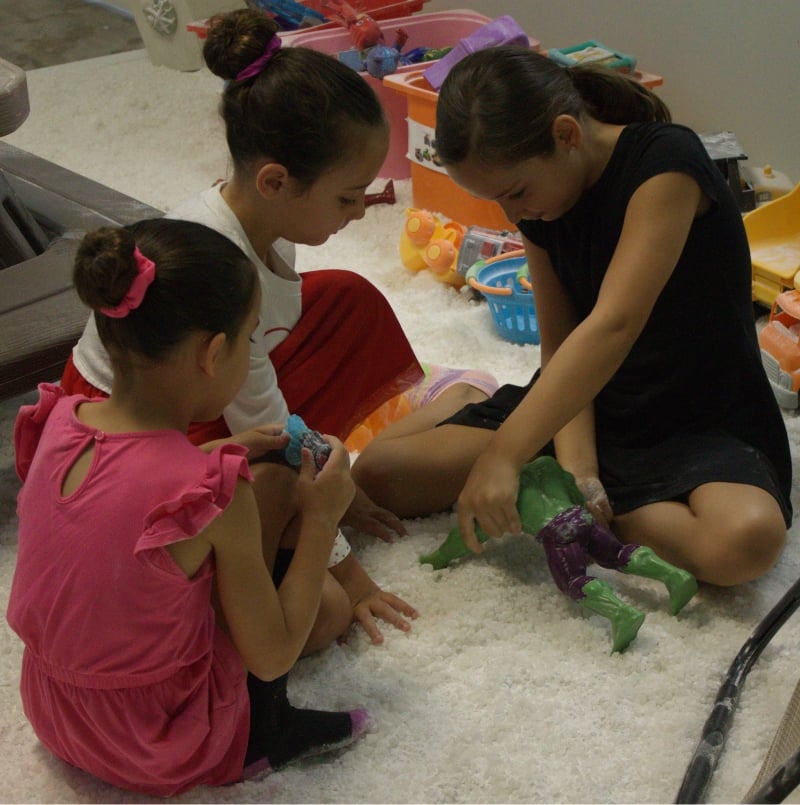 Salt therapy, also known as halotherapy, has been gaining popularity as a natural alternative for various respiratory and skin conditions in both children and adults. This therapeutic treatment involves spending time in a specially designed room called a salt cave or salt room, where fine salt particles are dispersed into the air to be inhaled and absorbed through the skin. While salt therapy offers benefits for people of all ages, let's explore the remarkable advantages it can provide to children. When you are ready, visit us at the Salt Room-Coral Springs for a great experience. Call us at 954-597-5545 or visit our website at www.saltroomcoralsprings.com to make your appointment.
Respiratory Health Improvement: One of the most significant benefits of salt therapy for children is its ability to promote respiratory health. The microscopic salt particles in the air help break down mucus and reduce inflammation in the airways, making it easier for children with conditions like asthma, allergies, and bronchitis to breathe more comfortably. Regular sessions in The Salt Room Coral Springs can lead to reduced coughing, wheezing, and fewer visits to the doctor.
Enhanced Immune System: Salt therapy can strengthen a child's immune system by promoting the production of natural antibodies and reducing the risk of infection. As a result, kids who undergo salt therapy may experience fewer instances of common colds, flu, and other respiratory infections. This can be particularly beneficial for children who are frequently exposed to illness in daycare or school settings. We offer monthly memberships for children for as low as $50/month at the Salt Room Coral Springs
Skin Conditions Relief: Salt therapy is equally effective in addressing skin conditions that often affect children, such as eczema and psoriasis. The salt particles help exfoliate the skin and reduce inflammation, resulting in clearer, healthier skin. Children can enjoy relief from itching, redness, and discomfort, leading to improved overall well-being and self-esteem. Kids love playing with all the salt on the floor at the Salt Room Coral Springs!
Enhanced Sleep Quality: Many parents report that their children experience better sleep after salt therapy sessions. The calming and soothing environment of the salt room, coupled with improved respiratory function, can help children achieve a deeper and more restful sleep. Quality sleep is crucial for a child's growth and development. At the Salt Room Coral Springs, our store is a spa-like experience which is very calming!
Stress Reduction and Relaxation: Salt rooms are designed to provide a peaceful and stress-free environment. The calming atmosphere can help reduce anxiety and promote relaxation in children. This is especially valuable for kids dealing with stressors such as academic pressure, peer relationships, or family challenges.
Medication Reduction: For children with respiratory conditions, salt therapy can often reduce the need for medication or provide a valuable complement to existing treatments. Over time, this can lead to fewer side effects and a better quality of life for the child.
All-Natural and Safe: Salt therapy is a drug-free and non-invasive treatment, making it a safe option for children of all ages. Unlike some medications that may have adverse side effects, salt therapy carries minimal risks and is well-tolerated by most children.
Fun and Educational: Many salt therapy rooms are designed with a playful and child-friendly atmosphere. Children can engage in activities or play with salt, making the experience enjoyable and educational. This can help them form positive associations with salt therapy, making it easier for parents to encourage their participation.
In conclusion, salt therapy offers a wide range of benefits for children, from improved respiratory health and enhanced immune function to relief from skin conditions and better sleep. Its natural and safe nature, combined with the enjoyable experience it provides, makes it an excellent complementary therapy option for children facing various health challenges. If you have a child with respiratory or skin issues, consider exploring salt therapy as a holistic approach to their well-being. We would love to see you at The Salt Room Coral Springs! Visit our website www.saltroomcoralsprings.com or call us at 954-597-5545. Follow us on Facebook/Instagram for monthly specials.